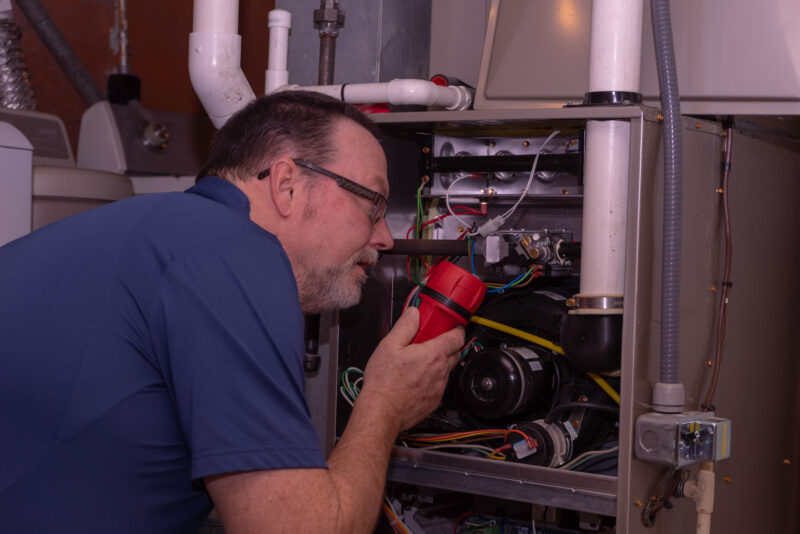 At DMS Mechanical we want to help prevent as many HVAC breakdowns as possible and to help people understand why it is so important to have a regular HVAC maintenance program. Unchecked complications can lead to costly repairs or sudden failure are often the result.
HVAC systems need to be regularly checked by a dependable heating and air conditioning specialist. Reliable maintenance is a service that examines, tests, and fixes essential components of the HVAC system. Professional maintenance can have many benefits.
Benefits of a Maintenance Plan
Cooling and heating service for your heating and cooling system are included with your HVAC maintenance plan. HVAC maintenance plan members are more easily scheduled for this service before the heating and cooling seasons, so tune ups are made before it is too late.
HVAC maintenance programs ensure that your heating and cooling systems get the necessary care so they function better, save you money, require less repairs, and experience fewer breakdowns.
Most HVAC maintenance plans offer more than just two annual appliance tune-ups, though. Contractors often provide special benefits for maintenance plan members that go beyond regular service and ease both the homeowner's burden and the cost of HVAC service.
With our highly trained and reliable technicians, we provide the best service for heating and air conditioning systems. During an inspection our technicians will look at a number of things including:
Air Filter Inspection
Refrigerant Line Inspection
Thermostat Check
Electrical Connection Inspection
Lubrication of Moving Parts
Outdoor & Indoor Unit Inspections
Our Planned Maintenance Agreement is a convenient way to maintain your HVAC investment. We offer yearly pre-paid plans for annual service. Your purchase of the HVAC Planned Maintenance Agreement includes two onsite visits from one of our highly trained technicians to perform routine cleanings and tune-up.
Contact us today to schedule your seasonal maintenance and protect your system all season long.