Be creative and decorate!  Celebrate your reason to relay. A $10 donation is suggested.

Luminarias honor every life touched by cancer. You can dedicate them to a loved one lost, someone currently battling, or anyone who's overcome it. When you attend a Relay event, you'll see the Luminarias decorated with names and sometimes messages to the people they're dedicated to.
After dark, Relay participants share an emotional moment when each Luminaria is lit in remembrance of a life touched by cancer. Together, we take a moment of silence to remember the loved ones they're dedicated to. When you make a donation for a Luminaria it helps fund the American Cancer Society's mission to help save lives.
Relay Race Attendees Get This Special!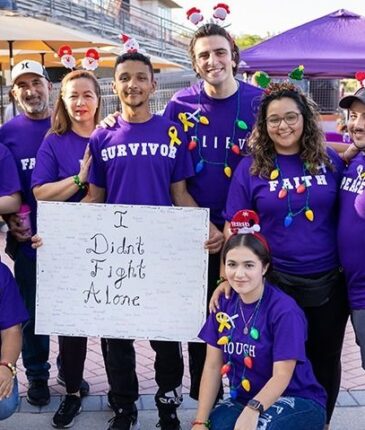 GET $25 OFF ANY SERVICE OR REPAIR!
Relay for Life race attendees on June 3rd, 2023 will receive access to this special offer of $25 off a service or repair call. Come support this great cause and take advantage of these limited time savings! Please make donations to our team "Beach Girl Fan Club"! *Call for details & exclusions.
HOW CAN WE HELP?
Our
Services
Need Heating or Air Conditioner Repair Services? Is it getting cold out and your furnace is not working as it should? Look no further. Our HVAC experts at DMS Mechanical, LLC are here to help you today. We have the training and experience necessary to handle all sorts of heating and air conditioning issues for all brands of heating and air equipment. Contact us today for fast, reliable service!
Ready to Get Started?
Contact Us for
Quality

and

Expert Service
You can rest assured knowing that our team will stand by their work and your satisfaction is 100% guaranteed with us. We treat your family like our family.
How Can We Help You?

Request Appointment: