Does Your System Need
Regular Maintenance

?
You can rest assured that your satisfaction is 100% guaranteed and that our knowledgeable team will stand by their work.
Locally Owned in Virginia Beach
Factory-Trained, Licensed & Insured Technicians
24/7/365 Emergency Service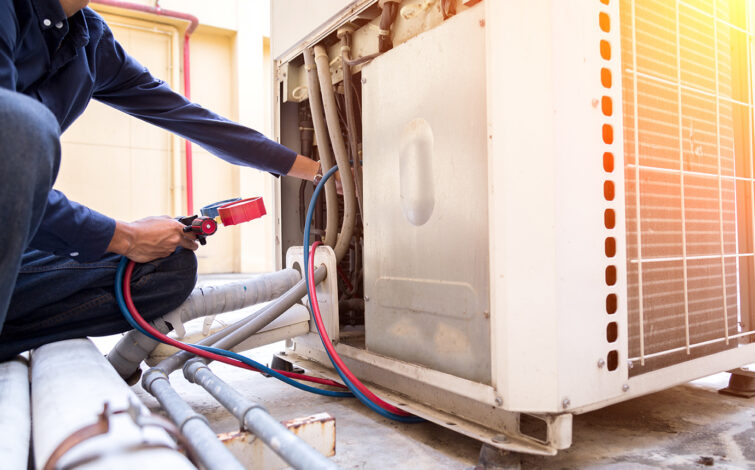 Preventative Heating & AC Maintenance in Norfolk, VA
Routine maintenance is important for your furnace, heat pump, or air conditioner for the same reason your vehicle requires annual maintenance and oil changes. You want your HVAC to perform at it's best when you need it most.
Our Planned Maintenance Agreement is a convenient way to maintain your HVAC investment. We offer yearly pre-paid plans for annual service. Your purchase of the HVAC Planned Maintenance Agreement includes two onsite visits from one of our highly trained technicians to perform routine cleanings and tune-up.
Be proactive in the health of your HVAC system and contact DMS Mechanical to have your system checked today!
Why Do You Need
Annual HVAC Maintenance

?
As your air conditioner, furnace or heater runs day after day, it's subjected to a certain degree of wear and tear. This is inevitable. However, the amount of wear and tear the unit or system receives is greatly dependent on the amount of care you give it. Changing the filter as needed and getting the AC checked annually before the cooling season and the furnace or heating system checked each year before the heating season can yield multiple benefits.
A well-maintained system will help minimize costly breakdowns, extend equipment life, and keep the unit operating at maximum efficiency. For a period of one year, we agree that we will provide two service calls—one in the fall/winter and one in the spring/summer. The calls will be for the purpose of maintenance only (parts not included).
Benefits of Regular Maintenance:
Prevents Untimely Repairs During Peak Season
Extends The Life of Your HVAC System
Lowers Utility Bills
Improves Reliability
Helps Maintain Warranties
WHY CHOOSE US
DMS Mechanical Has You Covered
HOW CAN WE HELP?
Our
Services
Need Heating or Air Conditioner Repair Services? Is it getting cold out and your furnace is not working as it should? Look no further. Our HVAC experts at DMS Mechanical, LLC are here to help you today. We have the training and experience necessary to handle all sorts of heating and air conditioning issues for all brands of heating and air equipment. Contact us today for fast, reliable service!
Ready to Get Started?
Contact Us for
Quality

and

Expert Service
You can rest assured knowing that our team will stand by their work and your satisfaction is 100% guaranteed with us. We treat your family like our family.
How Can We Help You?

Request Appointment: