Do You Need a
NEW A/C

System?
You can rest assured that your satisfaction is 100% guaranteed and that our knowledgeable team will stand by their work.
Locally Owned in Virginia Beach
Factory-Trained, Licensed & Insured Technicians
24/7/365 Emergency Service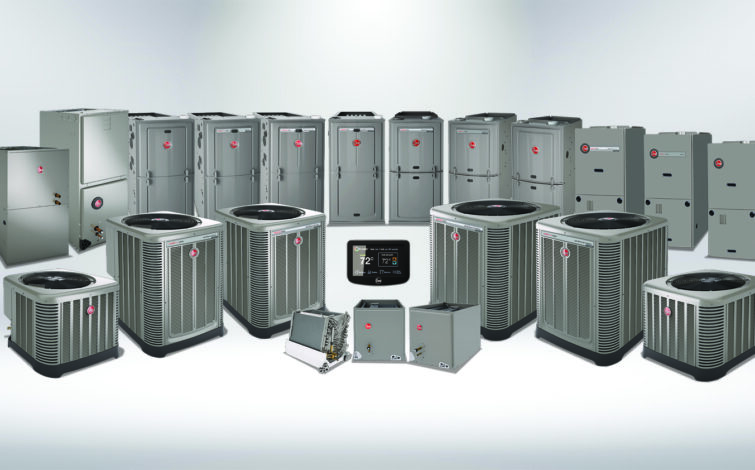 Trusted Air Conditioning Installation in Virginia Beach, VA
Older units generally have an Energy Efficiency Ratio or SEER rating between 8 and 12, whereas the newest AC units have a SEER rating of 26. That is a way you could start saving money on your monthly expenses!
When the cost of constant repairs and increasing power bills gets to be too much, replacing the unit can sometimes be the least costly choice. Our installation experts at DMS can help you understand all the options you have so you can make an informed selection for your house and budget.
Replacing central air conditioning units can get expensive, but homeowners usually only buy brand-new air-conditioning systems once. We're prepared to guide you in determining the best system for your home.
Call us today to have our expert install technicians assess your current system and provide a FREE estimate on new air conditioning installation today!
How to Choose a
NEW Air Conditioning

System
When its time for a new air conditioning system DMS Mechanical, LLC can provide you with efficient options. By providing industry leading Rheem equipment we can make sure your home stays comfortable and your utility bills stay low. We offer Rheem solutions because of the top-quality, innovative products with the latest technology, dependable performance, great warranties and excellent service and support. All of this is why we confidently say, "Welcome to the new degree of comfort."
Which air conditioners are energy efficient?
Much like automobile manufacturers, today's air conditioner manufacturers are required by law to evaluate and rate their equipment according to its energy efficiency. This rating is known in the industry as a SEER, or Seasonal Energy Efficiency Rating. The higher the SEER, the more efficient the equipment.
Most new homes with central air come equipped with a standard builder's model. However, when replacement becomes necessary, property owners can upgrade their air conditioning by specifying a more energy-efficient system. High SEER models are generally more expensive, but can easily make up the difference by reducing your home energy bills over the long run.
Are some air conditioners built better than others?
The compressor is the heart of a condensing unit. On a hot day, it works long and hard. Rheem installs the highly advanced scroll compressor in every Rheem condensing unit we produce. Scroll Compressors are recognized by the industry as the leader in reliability, efficiency and quiet operation.
Other features to look for include louvered steel cabinets that protect the coils from damage and expensive repair bills. Also, with some condensing units, the fan can be another source of bothersome noise. Rheem units have a grill design that minimizes air restriction for quieter fan operation.
What do good central air units have in common?
The best ones are efficient, operating on minimal electricity to hold utility bills down. They provide steady, dependable performance year after year when properly maintained. Good systems are quiet, long-lasting and low in service needs.
How can I be sure my unit is the right size?
Obviously, an air conditioner that's too small won't keep your home sufficiently cool. But what many don't realize is that an over-sized system will cycle (turn on and off) more than necessary, wasting expensive energy and possibly putting undue strain on the compressor.
DMS Mechanical, LLC will determine the optimum size for your home by making a careful study of your cooling requirements. Window dimensions and exposure. Floor space, insulation and local climate. Heat-generating appliances. The direction your home faces. Even the amount of your home's exterior shaded by trees.
DMS Mechanical, LLC can specify the cooling capacity of the system in either Btu/h (British thermal units of heat removed per hour) or refrigeration tons (one ton being equal to 12,000 Btu/h).
WHY CHOOSE US
DMS Mechanical Has You Covered
HOW CAN WE HELP?
Our
Services
Need Heating or Air Conditioner Repair Services? Is it getting cold out and your furnace is not working as it should? Look no further. Our HVAC experts at DMS Mechanical, LLC are here to help you today. We have the training and experience necessary to handle all sorts of heating and air conditioning issues for all brands of heating and air equipment. Contact us today for fast, reliable service!
Ready to Get Started?
Contact Us for
Quality

and

Expert Service
You can rest assured knowing that our team will stand by their work and your satisfaction is 100% guaranteed with us. We treat your family like our family.
How Can We Help You?

Request Appointment: